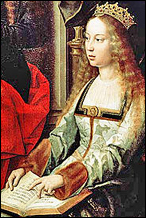 656–Emperor Zhongzong of Tang is born Li Xian in China.

783–The Asturian Queen Adosinda is held at a monastery to prevent her kin from retaking the throne from Mauregatus.

1161–A Song dynasty fleet fights a naval engagement with Jin dynasty ships on the Yangtze river during the Jin-Song Wars.

1476–With the help of Stephen the Great and Stephen V Báthory, Vlad the Impaler defeats Basarab Laiota and becomes the ruler of Wallachia for the third time.

1504–Isabella I of Castile dies in Medina del Campo, Spain, at age 53.

1778–Captain James Cook becomes the first European to visit Maui, in the Hawaiian Islands.

1789–A national Thanksgiving Day is observed in the United States, as proclaimed by President George Washington at the request of Congress.

1805–Official opening of Thomas Telford's Pontcysyllte Aqueduct takes place.

1812–The Battle of Berezina begins during Napoleon's retreat from Russia.

1825–At Union College in Schenectady, New York, a group of college students form the Kappa Alpha Society, the first college social fraternity.

1842–The University of Notre Dame is founded in South Bend, Indiana.

1863–President Abraham Lincoln proclaims November 26th as a national Thanksgiving Day, to be celebrated annually on the final Thursday of November. (Since 1941, it has been on the fourth Thursday.)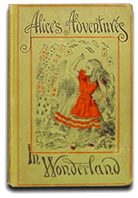 1865–A Spanish navy schooner is defeated by a Chilean corvette north of Valparaíso, Chile, in the Battle of Papudo.

1865–The book, Alice in Wonderland (by Lewis Carroll), is published.

1909–Surrealist playwright, Eugene Ionesco, is born in Slatina, Romania. His first and best known work, The Bald Soprano, premiered in France in 1950, to an audience of three people. Ionesco wrote 20 more absurdist plays during his career.

1912–Journalist, (Arnold) Eric Sevareid, is born in Velva, North Dakota. He was one of a group of elite war correspondents hired by pioneering CBS newsman Edward R. Murrow. After a long and distinguished career, he followed in Murrow's footsteps as a commentator on the CBS Evening News.

1915–Washington Atlee Burpee dies in Doylestown, Pennsylvania, at age 57. He is the founder of the world's largest mail-order seed company, Burpee Seeds. At the time of his death, the company had 300 employees and distributed over one million catalogs a year, receiving 10,000 orders per day.

1917–The Manchester Guardian publishes the secret 1916 Sykes-Picot Agreement between the United Kingdom and France.

1917–The National Hockey League is formed, with the Montreal Canadiens, Montreal Wanderers, Ottawa Senators, Quebec Bulldogs, and Toronto Arenas as its first teams.

1918–The Montenegran Podgorica Assembly votes for a "union of the people," declaring assimilation into the Kingdom of Serbia.

1919–William Faulkner's first short story is published in The Mississippian, the campus newspaper of the University of Mississippi. It is called "Landing in Luck," and is about a military cadet who lost his landing gear on his first solo flight, ran out of gas, survived the crash landing, and then bragged about it as though it were his skill that had saved him. In 1918, Faulkner enlisted in the U.S. Air Force, but he was rejected because he was too short. Not to be dissuaded, he joined the Canadian Air Force instead, pretending to be British, and trained in Toronto, until the war ended and he was honorably discharged. Although he never saw combat, on his return he led his friends to believe he had, telling untrue war stories and exaggerating his accomplishments. He turned some of those stories into published works, including his first novel Soldier's Pay.

1922–Howard Carter and Lord Carnarvon become the first people to enter the tomb of Pharaoh Tutankhamun in over 3,000 years.

1922–The Toll of the Sea debuts as the first widely distributed film to use two-tone Technicolor.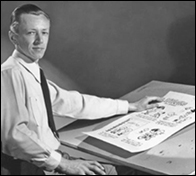 1922–Cartoonist, Charles M. Schulz, is born. He created the comic strip, "Peanuts."

1933–Singer-actor, Robert (Gerard) Goulet, is born in Lawrence, Massachusetts. The dark, handsome, blue-eyed newcomer, with a uniquely resonant and stirring baritone voice, redefined the interpretation of the romantic ballad, and forever changed the sound on Broadway. He performed on the stage in Camelot, Carousel, The Pajama Game, South Pacific, Bells Are Ringing, and Kiss Me Kate. He appeared in the films Honeymoon Hotel, I'd Rather Be Rich, Atlantic City, Beetlejuice, Scrooged, and Mr. Wrong. He was married to actress, Carol Lawrence.

1938–Singer, Tina Turner, is born Anna Mae Bullock in Nutbush, Tennessee. She began her musical career in the mid-1950s as a featured singer with Ike Turner's Kings of Rhythm. Her introduction to the public as Tina Turner began in 1960, as a member of the Ike & Tina Turner Revue. After her divorce from Ike Turner, she rebuilt her career through live performances. In the early 1980s, she launched a comeback with another string of hits, starting in 1983 with the single Let's Stay Together. Her biggest solo hit was What's Love Got to Do with It.

1942–Yugoslav Partisans convene the first meeting of the Anti-Fascist Council for the National Liberation of Yugoslavia at Bihac in northwestern Bosnia.

1942–Casablanca, starring Humphrey Bogart and Ingrid Bergman, has its world premiere at the Hollywood Theater in New York City.

1943–In World War II, the HMT Rohna is sunk by the Luftwaffe in an air attack in the Mediterranean Sea, north of Béjaïa, Algeria.

1943–Director and producer Bruce (Weigert) Paltrow, is born in Brooklyn, New York. He produced the television shows The White Shadow and St. Elsewhere. His films include A Little Sex and Duets. He was married to Blythe Danner, and their children are Gwyneth Paltrow and Jake Paltrow.

1944–A German V-2 rocket hits a Woolworth's shop in London, England, killing 168 people. Germany also begins V-1 and V-2 attacks on Antwerp, Belgium.

1945–John McVie, of Fleetwood Mac, is born.

1948–Singer, Gayle McCormick, is born in St. Louis, Missouri. She was the lead singer of the rock group, Smith, who had a big hit with Baby, It's You.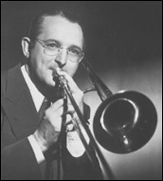 1949–India adopts a constitution as a British Commonwealth Republic.

1950–During the Korean War, troops from the People's Republic of China launch a massive counter attack in North Korea, against South Korean and United Nations forces, ending any hope of a quick end to the conflict.

1956–Swing-era bandleader and trombonist, Tommy Dorsey, dies due to an accident in his home in Greenwhich, Connecticut. In addition to bringing Frank Sinatra into the spotlight, Tommy and his brother, Jimmy, conducted the Dorsey Brothers Stage Show, the first nationally broadcast TV show to feature Elvis Presley. He is best remembered for standards such as Song of India, Marie, On Treasure Island, The Music Goes 'Round and 'Round, and You.

1962–The Beatles are in the recording studio in London, England. They record Please Please Me in 18 takes, and it is selected as the A-side of their new single.

1965–In the Hammaguir launch facility in the Sahara Desert, France launches a Diamant-A rocket with its first satellite, Asterix-1, on board.

1968–U.S. Air Force helicopter pilot, James P. Fleming, rescues an Army Special Forces unit pinned down by Viet Cong fire. He is later awarded the Medal of Honor.

1968–Cream gives a farewell performance at Royal Albert Hall in London, England, that is filmed by the BBC. The audience of 10,000 chant "God save the Cream."

1969–John Lennon participates in his last recording session with The Beatles, mixing and editing the B-side of their next single, You Know My Name (Look Up the Number). Let It Be is the A-side.

1970–In Basse-Terre, Guadeloupe, 1.5 inches of rain falls in a minute, the heaviest rainfall ever recorded.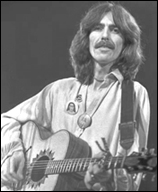 1974–George Harrison, on a tour of North America, performs in Baton Rouge, Louisiana.

1975–In Florida, Rev. Charles Boykin declares that 98% of unmarried mothers get pregnant while listening to rock music. He then organizes the burning of $2,000 worth of rock records to get his point across.

1976–Anarchy in the U.K., the debut single of the Sex Pistols, is released, heralding the arrival of punk rock.

1977–An unidentified hijacker named Vrillon, claiming to be the representative of the "Ashtar Galactic Command," takes over Britain's Southern Television for six minutes, starting at 5:12 p.m.

1980–Actress, Rachel Roberts, dies of suicide in Los Angeles, California, at age 53. It was reported that her death was a result of swallowing lye, alkali, or another unidentified caustic substance, as well as barbiturates and alcohol, as detailed in her posthumously published journals. She appeared in the films The Crowded Day, Our Man in Havana, Saturday Night and Sunday Morning, This Sporting Life, A Flea in Her Ear, The Reckoning, Wild Rovers, O! Lucky Man, Murder on the Orient Express, Foul Play, Yanks, and When and Stranger Calls.

1983–In London, England, 6,800 gold bars worth nearly £26 million are stolen from the Brink's-MAT vault at Heathrow Airport.

1989–A chart topper: Love Shack by The B-52's.

1990–The Delta II rocket makes its maiden flight.

1991–The National Assembly of Azerbaijan abolishes the autonomous status of Nagorno-Karabakh Autonomous Oblast of Azerbaijan, and returns several cities back to their original names.

1998–Tony Blair becomes the first Prime Minister of the United Kingdom to address the Oireachtas, the parliament of the Republic of Ireland.

1998–A rail disaster kills 212 people in Khanna, Ludhiana, India.

1999–A 7.5 earthquake shakes Vanuatu, and a destructive tsunami follows. Ten people are killed and 40 others are injured.

2000–George W. Bush is certified the winner of Florida's electoral votes by Katherine Harris, going on to win U.S. Presidential election, despite losing the national popular vote.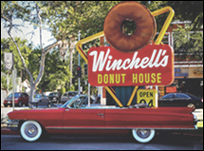 2002–Businessman, Verne Winchell, dies of a heart attack in Las Vegas, Nevada, at age 87. He founded Winchell's Donuts. Family members said he collapsed after exercising on the treadmill at his home. Before starting his lucrative donut franchise, he tried selling jukeboxes and used cars in the 1950s. A friend suggested opening a donut store and Winchell took a $27,000 stake and turned a piece of commercial property he owned into his first store. It wasn't too long before Winchell expanded his operation throughout California. In 1976, according to Business Week magazine, sales at Winchell's nationwide were $99 million.

2003–The Concorde makes its final flight, over Bristol, England.

2004–A man stabs and kills eight people and seriously wounds another four in a school dormitory in Ruzhou, China.

2004–The last Po'ouli (Black-faced honeycreeper) dies of avian malaria in the Maui Bird Conservation Center in Olinda, Hawaii. It wasn't able to breed, making the species in all probability extinct.

2005–Mark Craney, drummer for Jethro Tull, dies of pneumonia in Sherman Oaks, California, at age 53.

2008–Mumbai, India, is attacked for four days by 10 members of Lashkar-e-Taiba, an Islamic militant organisation based in Pakistan.

2008–Super-centenarian, Edna Parker, dies in Shelbyville, Indiana, at age 115 years (and 220 days). She was the 20th verified, undisputed super-centenarian to reach the age of 115.

2011–NATO forces in Afghanistan attack a Pakistani checkpost in a friendly fire incident, killing 24 soldiers and wounding 13 others.

2011–The Mars Science Laboratory launches the Curiosity Rover to Mars.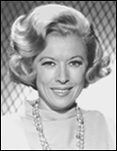 2013–Actress, Jane Kean, dies from a hemorrhagic stroke in Burbank, California, at age 90. She is best known for the role of Trixie Norton on the TV show The Honeymooners.

2013–Actor, Tony Musante, dies from complications following heart surgery in New York, New York, at age 77. He is best known for the starring role on the TV series Toma. He appeared in the films The Incident, Nowhere to Hide, The Pope of Greenwich Village, The Trap, The Yards, and We Own the Night.

2015–Jean-Yves Le Drian, the French Minister of Defence, calls on the United Kingdom to join France in bombing ISIL. British Prime Minister, David Cameron, says that the U.K. cannot outsource its security and must stand by France in the wake of the terrorist attacks in Paris, France, on November 13, 2015.

2015–A sinkhole the size of a football field swallows a large section of beach on Australia's North Stradbroke Island.

2016–Avian flu virus H5N8 outbreaks are reported in birds in India, Germany, Finland, Ireland, the Netherlands, and several other European nations.

2016–The Iraqi parliament passes a law recognizing Shia paramilitary units as a government entity, complete with salaries and pensions that mirror those of the military and the police.

2016–South Koreans take to the streets en masse, demanding the resignation of President Park Geun-hye, amidst a corruption scandal. Around 1.5 million people rally in Seoul, while another 400,000 people demonstrate in provincial cities.

2016–Actor, Fritz Weaver, dies at his home in Manhattan, New York, at age 90. He was seen on dozens of television shows in the 1950s, 1960s, and 1970s. He appeared in the films Fail Safe, The Borgia Stick, The Maltese Bippy, The Day of the Dolphin, The Legend of Lizzie Borden, Marathon Man, Black Sunday, and Creepshow.


PHOTOS TOP TO BOTTOM: Isabella I of Castile; Alice's Adventures in Wonderland by Lewis Carroll; Charles Schulz; Tommy Dorsey; George Harrison; Winchell's Donut House; and Jane Kean.