380–Theodosius I makes his adventus, or formal entry, into Constantinople.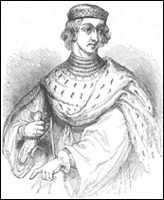 1227–Polish Prince Leszek the White of Poland is assassinated at an assembly of Piast dukes at Gasawa.

1248–In the middle of the night, a mass on the north side of Mont Granier in France, suddenly collapses, in one of the largest historical rockslope failures known in Europe.

1394–Charles, Duke of Orléans, is born in Paris, France. He is remembered as an accomplished Medieval poet: he produced more than 500 extant poems, written in both French and English, during his 25 years spent as a prisoner of war.

1429–During the Hundred Years' War, Joan of Arc unsuccessfully besieges La Charité.

1542–An English army defeats a much larger Scottish force near the River Esk in Dumfries and Galloway.

1642–Abel Tasman becomes the first European to discover the island Van Diemen's Land (later renamed Tasmania).

1741–Ulrika Eleonora, Queen of Sweden, dies of smallpox in Stockholm, Sweden, at age 53. She abdicated the throne in 1720, in favor of her husband, Landgrave Frederick I of Hesse-Kassel.

1780–Architect and engineer, Alexander Parris, is born in Pembroke, Massachusetts. His best known work can be seen in the Quincy Market and the Virginia Executive Mansion. Parris was one of he founders of the American Institute of Architects.

1835–The Texas Provincial Government authorizes the creation of a horse-mounted police force called The Texas Rangers (the present-day Texas Ranger Division of the Texas Department of Public Safety).

1850–Danish troops defeat a Schleswig-Holstein force in the town of Lottorf, Schleswig-Holstein.

1859–British naturalist, Charles Darwin, publishes On the Origin of Species, which explains his theory of evolution.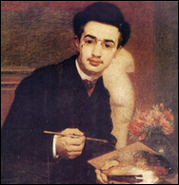 1859–Architect, Cass Gilbert is born in Zanesville, Ohio. He was one of the pioneers in skyscraper design, while maintaining conservative design elements. He believed that architecture should reflect historic traditions. His seemingly disparate views were reconciled in his design for the iconic Woolworth Building. Gilbert was also the designer of several state capitol buildings, as well as the United States Supreme Court building.

1863–In the American Civil War, Union forces, under General Ulysses S. Grant, capture Lookout Mountain near Chattanooga, Tennessee, and begin to break the Confederate siege of the city led by General Braxton Bragg.

1864–Painter of the demimonde, Henri Toulouse-Lautrec, is born Henri Marie Raymond de Toulouse-Lautrec-Monfa in Albi, Tarn, France. He was a printmaker, draughtsman, and illustrator, whose immersion in the colorful and theatrical life of Paris in the late 19th century, yielded a collection of exciting, elegant, and provocative images of the modern, and sometimes decadent, life of the time. He is among the best known painters of the Post-Impressionist period, a group which includes Cézanne, Van Gogh, and Gauguin. He made the Moulin Rouge, near the Place Pigalle, famous.

1868–Composer, Scott Joplin, is born in Texarkana, Texas. He is best known for his compositions known as "rags," which are a seminal element of the blues.

1877–Anna Sewell's animal welfare novel, Black Beauty, is published.

1888–Author and educator, Dale (Harbison) Carnegie, is born in Maryville, Missouri. He was a lecturer and the developer of famous courses in self-improvement, salesmanship, corporate training, public speaking, and interpersonal skills. Born into poverty on a farm, he was the author of How to Win Friends and Influence People, a bestseller that remains popular today.

1897–Mobster, Lucky Luciano, is born Salvatore Lucania in Lercara Friddi, Sicily, Italy. Luciano is considered the father of modern organized crime in the United States for the establishment of the first Commission. He was for many years the boss of the modern Genovese crime family. He was, along with his associate, Meyer Lansky, instrumental in the development of the National Crime Syndicate in the United States.



1906–A 13 to 6 victory by the Massillon Tigers over their rivals, the Canton Bulldogs, for the "Ohio League" Championship, leads to accusations that the championship series was fixed, which results in the first major scandal in professional American football.

1913–Actor, Howard (Green) Duff, is born in Charleston (present-day Bremerton), Washington. He was cast in dozens of TV shows in the 1950s and 1960s. He appeared in the films Illegal Entry, Calamity Jane and Sam Bass, Steel Town, While the City Sleeps, Boy's Night Out, Panic in the City, The Late Show, A Wedding, Kramer vs. Kramer, and No Way Out. He was married to actress-director, Ida Lupino.

1914–Actress, Geraldine (Mary) Fitzgerald, is born in Greystones, County Wicklow, Ireland. She appeared in the films Open All Night, The Mill on the Floss, Wuthering Heights, Dark Victory, Three Strangers, The Obsessed, Ten North Frederick, The Pawnbroker, Rachel, Rachel, Arthur, and Easy Money. Her son is film director, Michael Lindsay-Hogg.

1917–Nine members of the Milwaukee Police Department are killed by a bomb in Milwaukee, Wisconsin.

1921–Politician, John (Vilet) Lindsay, is born in New York, New York. He was the 103rd Mayor of New York City. During his political career, he served as a member of the U.S. House of Representatives (1959-1965).

1922–Nine Irish Republican Army members are executed by an Irish Free State firing squad. Among them is author, Robert Erskine Childers, who had been arrested for illegally carrying a revolver.

1925–Screenwriter, Alun Owen, is born in Menai Bridge, Wales. He wrote the screenplay for The Beatles first film A Hard Day's Night.

1931–Rockabilly and swing musician, Tommy Allsup, is born in Owasso, Oklahoma. Allsup worked with entertainers such as Buddy Holly and Bob Wills & His Texas Playboys. Allsup was touring with Holly, Ritchie Valens, and J.P. "The Big Bopper" Richardson, when he lost a fateful coin toss with Valens for a seat on the plane that crashed, killing Valens, Holly, Richardson, and the pilot on February 3, 1959.

1932–The FBI Scientific Crime Detection Laboratory (better known as the FBI Crime Lab) officially opens in Washington, D.C.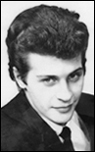 1935–The Senegalese Socialist Party holds its second congress.

1939–Jim Yester, of The Association, is born in Birmingham, Alabama.

1940–The First Slovak Republic becomes a signatory to the Tripartite Pact, officially joining the Axis powers.

1941–The United States grants Lend-Lease to the Free French Forces.

1941–Drummer, Pete Best, is born Randolph Peter Best in Madras, India. Although he carried on playing music for a while after leaving The Beatles, Best ended up working in Britain's civil service for many years. He did, however, return to music, and traveled around the world with his own band.

1941–Donald Dunn, of Booker T. & the M.G.'s, is born in Memphis, Tennessee.

1944–The 73rd Bombardment Wing launches the first attack on Tokyo from the Northern Mariana Islands.

1945–Blue-eyed psychedelic soul singer, Lee Michaels, is born in Los Angeles, California. His big hit was Do You Know What I Mean. Michaels' choice of the Hammond organ as his primary instrument was unusual for the time, as was his bare-bones stage and studio accompaniment: usually just a single drummer( most often a musician known as "Frosty," Bartholomew Eugene Smith-Frost, a member of Sweathog). This unorthodox approach attracted a following in San Francisco, California, and some critical notice, but Michaels did not achieve real commercial success until the release of his fifth album. He went into semi-retirement from the music industry by the end of the 1970s.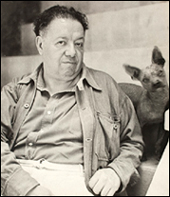 1947–A group of writers, producers, and directors that became known as the "Hollywood 10" are cited for contempt of U.S. Congress for refusing to answer questions about alleged Communist influence in the movie industry.

1948–Anna Jarvis, founder of Mother's Day, dies in West Chester, Pennsylvania, at age 84. Her birthplace, today known as the Anna Jarvis House, has been listed on the National Register of Historic Places since 1979.

1950–Musician, Bob Burns, of Lynyrd Skynyrd, is born Robert Lewis Burns, Jr. in Jacksonville, Florida.

1957–Painter and educator, Diego Rivera, dies in Mexico City, Mexico, at age 70. His large wall works in fresco helped establish the Mexican Mural Movement in Mexican art. In 1931, a retrospective exhibition of his works was held at the Museum of Modern Art in New York City. He was married to artist, Frida Kahlo.

1962–The West Berlin branch of the Socialist Unity Party of Germany forms a separate party, the Socialist Unity Party of West Berlin.

1962–The influential British satirical television program That Was the Week That Was is first broadcast.

1963–The first live murder on television takes place, as nightclub owner, Jack Ruby, shoots assassin, Lee Harvey Oswald. Oswald was being led by two detectives to an armoured car to take him to the nearby county jail. He had shot President John F. Kennedy two days earlier.

1965–Joseph-Désiré Mobutu seizes power in the Democratic Republic of the Congo and becomes President. He will rule the country (which he renames Zaire in 1971) for over 30 years, until being overthrown by rebels in 1997.

1966–The Beatles are in the recording studio in London, England, to begin recording John Lennon's Strawberry Fields Forever. The song evokes memories from John's childhood, mixed with the mind-expanding elements of LSD. One of the most complex of all Beatles songs, it will undergo numerous changes in the studio from this first day's recording.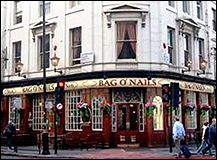 1966–Bag O' Nails, a nightclub in London, England, opens for business.

1966–Bulgarian TABSO Flight 101 crashes near Bratislava, Czechoslovakia, killing all 82 people on board.

1969–The Apollo 12 command module splashes down safely in the Pacific Ocean, ending the second manned mission to land on the Moon.

1971–During a severe thunderstorm over Washington state, a hijacker calling himself Dan Cooper (aka D.B. Cooper) parachutes from a Northwest Orient Airlines plane with $200,000 in ransom money. He has never been found.

1973–A chart topper: Photograph by Ringo Starr.

1973–A national speed limit is imposed on the Autobahn in Germany because of the 1973 oil crisis. The speed limit lasts only four months.

1974–Donald Johanson and Tom Gray discover the 40% complete Australopithecus afarensis skeleton, nicknamed "Lucy" (after The Beatles song Lucy in the Sky with Diamonds), in the Awash Valley of Ethiopia's Afar Depression.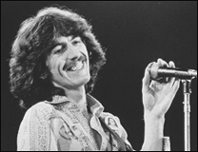 1974–George Harrison, on a tour of North America, performs at the Hofheinz Pavilion in Houston, Texas.

1976–An earthquake in eastern Turkey kills between 4,000 and 5,000 people.

1982–Economist, Barack Obama, Sr., dies in an automobile accident in Nairobi, Kenya, at age 46. He was the father of President Barack Obama. He is a central figure of his son's memoir, Dreams from My Father.

1985–Blues singer, Big Joe Turner, dies of a heart attack in Inglewood, California, at age 74. His biggest hits are Chains of Love, Honey Hush, and Shake, Rattle and Roll.

1989–Aussie World opens on Sunshine Coast, Queensland, Australia. It starts out as the Aussie World "Ettamogah Pub." The word "Ettamogah" is Aboriginal for 'place of good drink.' The structure stands 59 feet high, with a 27 Chevy positioned on the top, as if he had washed up there in the floods of 1946. Most of the furniture inside the pub is built from trees cleared from the actual site. Aussie World is now an amusement park with rides and attractions.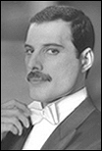 1991–Eric Carr, drummer for KISS, dies of a brain hemorrhage in New York, New York, at age 41.

1991–Freddie Mercury, lead singer of Queen, dies of bronchial pneumonia resulting from AIDS in Kensington, London, England. Mercury spent most of his childhood in India, and at age 17, he and his family relocated to Feltham, Middlesex, England. One of the most revered rock vocalists of all time, Mercury wrote 10 of the 17 songs on Queen's Greatest Hits album: Bohemian Rhapsody, Seven Seas of Rhye, Killer Queen, Somebody to Love, Good Old-Fashioned Lover Boy, We Are the Champions, Bicycle Race, Don't Stop Me Now, Crazy Little Thing Called Love, and Play the Game.

1993–Blues artist, Albert Collins, dies of cancer in Las Vegas, Nevada, at age 60. He is known for the songs Freeze and Don't Lose Your Cool, Man. His long association with the Fender Telecaster guitar led to the title "The Master of the Telecaster."

2004–Novelist, Arthur Hailey, dies in New Providence, The Bahamas, at age 84. His novels include Hotel, Airport, Wheels, and The Moneychangers.



2005–Actor, Pat Morita, dies of kidney failure in Las Vegas, Nevada, at age 73. He is best known for the role of Arnold on the TV series Happy Days. He appeared in the films Midway, When Time Ran Out, Savannah Smiles, The Karate Kid (trilogy), Honeymoon in Vegas, Even Cowgirls Get the Blues, Spyhard, and Elvis Has Left the Building.

2012–A fire at a clothing factory in Dhaka, Bangladesh, kills at least 112 people.

2013–Iran signs an interim agreement with the P5+1 countries, limiting its nuclear program in exchange for reduced sanctions.

2015–A Russian Air Force Sukhoi Su-24 fighter jet is shot down by the Turkish Air Force over the Syria-Turkey border. One of the two pilots is killed and a Russian marine dies during a subsequent rescue effort.

2015–A terrorist attack on a hotel in Al-Arish, Egypt, kills at least seven people and injures 12 others.

2015–An explosion on a bus carrying Tunisian Presidential Guard personnel in Tunis, Tunisia, kills at least 14 people.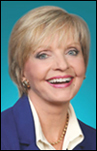 2016–Around 50,000 people are evacuated as wildfires rage throughout Haifa, Israel. The Minister of Public Security, Gilad Erdan, says at least half the fires have been due to arson.

2016–At least 74 people are killed and many others are injured and/or trapped, after a construction platform at a power plant in the Chinese city of Fengcheng in Jiangxi province collapses.

2016–Film and television producer, Al Brodax, dies in Danbury, Connecticut, at age 90. He joined King Features Syndicate in 1960, as the head of their then newly created film and TV development department. Brodax was the producer of King Features' animated revival of Krazy Kat, as well as Cool McCool, Beetle Bailey, Snuffy Smith, and Casper the Friendly Ghost. He was later involved in the production of The Beatles' animated film Yellow Submarine.

2016–Actress, Florence Henderson, dies of heart failure in Los Angeles, California, at age 82. She is best known for the role of Carol Brady in the sitcom The Brady Bunch.


PHOTOS TOP TO BOTTOM: Charles, Duke of Orléans; Henri Toulouse-Lautrec; Howard Duff; Pete Best; Diego Rivera; the Bag O' Nails; George Harrison; Freddie Mercury; Pat Morita; and Florence Henderson.