1202_During the Fourth Crusade, despite letters from Pope Innocent III forbidding it and threatening excommunication, Catholic crusaders begin a siege of Zara (present-day Zadar, Croatia).

1293–Raden Wijaya is crowned as the first monarch of Majapahit Kingdom of Java, taking the throne name Kertarajasa Jayawardhana.

1444–The crusading forces of King Wladyslaw III of Poland are defeated by the Turks, under Sultan Murad II, and Wladyslaw is killed.

1483–Martin Luther, religious leader and founder of Protestantism, is born in Eisleben, Germany.

1520–Danish King Christian II executes dozens of people in the Stockholm Bloodbath after a successful invasion of Sweden.

1580–After a three-day siege, the English Army beheads over 600 people, including papal soldiers and civilians, at Dún an Óir, Ireland.

1659–Maratha King, Chattrapati Shivaji Maharaj, kills Afzal Khan, Adilshahi in the battle popularly known as Battle of Pratapgarh. This is also recognised as the first defence of Swarajya.

1674–As provided in the Treaty of Westminster, Netherlands cedes New Netherland to England.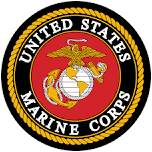 1702–English colonists, under the command of James Moore, besiege Spanish St. Augustine during Queen Anne's War.

1766–The last colonial governor of New Jersey, William Franklin, signs the charter of Queen's College (later renamed Rutgers University).

1775–The United States Marine Corps is founded at Tun Tavern in Philadelphia, Pensylvania, by Samuel Nicholas.

1793–A Goddess of Reason is proclaimed by the French Convention at the suggestion of Pierre Gaspard Chaumette.

1816–Lord Byron arrives in Venice, Italy, where he will begin his masterpiece, Don Juan.

1821–Cry of Independence by Rufina Alfaro at La Villa de Los Santos, Panama, sets into motion a revolt which leads to Panama's independence from Spain, and to it immediately becoming part of Colombia.

1843–Painter, John Trumbull, a signer of the Declaration of Independence, dies in New York, New York, at age 87. His painting Declaration of Independence (1817) was used on the reverse side of the two-dollar bill.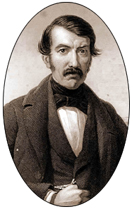 1847–The passenger ship, Stephen Whitney, is wrecked in thick fog off the southern coast of Ireland, killing 92 of the 110 people on board. The disaster results in the construction of the Fastnet Rock lighthouse.

1865–Major Henry Wirz, the superintendent of a prison camp in Andersonville, Georgia, is hanged, becoming one of only three American Civil War soldiers executed for war crimes.

1871–Henry Morton Stanley locates missing explorer and missionary, Dr. David Livingstone, in Ujiji, near Lake Tanganyika, famously greeting him with the words, "Dr. Livingstone, I presume?"

1898–The Wilmington insurrection of 1898 begind, as the only instance of a municipal government being overthrown in United States history.

1907–Singer, (Ellen) Jane Froman, is born in University City, Missouri. During her 30-year career, Froman performed on stage, radio, and television despite chronic injuries that she sustained from a plane crash in 1943. Her life story was told in the 1952 film With a Song in My Heart, starring Susan Hayward.

1910–Thomas A. Davis' opens the San Diego Army and Navy Academy.

1918–The Western Union Cable Office in North Sydney, Nova Scotia, receives a top-secret coded message from Europe (that would be sent to Ottawa and Washington, D.C.) that said on November 11, 1918, all fighting would cease on land, sea, and in the air.

1919–The first national convention of the American Legion is held in Minneapolis, Minnesota, ending two days later.

1919–General and weapons designer, Mikhail (Timofeyevich) Kalashnikov, is born in Kurya, Altai Krai, Russian SFSR. He is most famous for developing the AK-47 assault rifle and its improvements, AKM and AK-74, as well as the PK machine gun.



1925–Actor, Richard Burton, is born Richard Walter Jenkins, Jr. in Pontrhydyfen, Wales. He was a well-respected Shakespearian stage actor. He appeared in the films Waterfront, The Desert Rats, The Robe, Look Back in Anger, A Midsummer Night's Dream, Ice Palace, The Bramble Bush, The Longest Day, Cleopatra, Becket, The Night of the Iguana, Hamlet, The Sandpiper, The Spy Who Came in from the Cold, Who's Afraid of Virginia Wolf?, The Taming of the Shrew, Boom! Staircase, Brief Encounter, and Equus. He was married actress, Elizabeth Taylor, twice.

1931--The 4th Annual Academy Awards announces its winners. Best Picture: Cimarron; Best Actor: Lionel Barrymore for A Free Soul; Best Actress: Marie Dressler for Min and Bill; Best Director: Norman Taurog for Skippy. The ceremonies are held at the Biltmore Hotel, Los Angeles, California. The host is Lawrence Grant.

1931–Socialite and fashion designer, Lilly Pulitzer, is born Lillian Lee McKim in Roslyn, New York. She was an heiress to the Standard Oil fortune. She founded Lilly Pulitzer, Inc., which produces clothing and other items featuring bright, colorful, floral prints. She was married to fellow socialite, Peter Pulitzer.

1940–The 1940 Vrancea earthquake strikes Romania, killing an estimated 1,000 people and injuring approximately 4,000 others.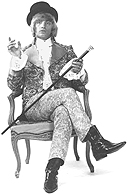 1940–Singer, Screaming Lord Sutch, is born David Edward Sutch in Hampstead, London, England. He was the founder of the Official Monster Raving Loony Party and served as its leader from 1983 to 1999, during which time he ran in numerous parliamentary elections. He holds the record for losing all 40 elections in which he participated. As a singer, he worked with Keith Moon, Jeff Beck, Jimmy Page, Ritchie Blackmore, Charlie Watts, and Nicky Hopkins.

1942–Germany invades Vichy, France, following French Admiral François Darlan's agreement to an armistice with the Allies in North Africa.

1944–The ammunition ship, USS Mount Hood, explodes at Seeadler Harbour, Manus, Admiralty Islands, killing at least 432 people and wounding 371 others.

1944–Wang Tjing-Wei, Premier of China (1932-1935), dies from a wound left by an assassination attempt in Nagoya, Empire of Japan, at age 61.

1945–Heavy fighting in Surabaya, between Indonesian nationalists and returning colonialists after World War II, is currently celebrated as Heroes' Day (Hari Pahlawan).

1947–Greg Lake, of Emerson, Lake & Palmer, is born Gregory Stuart Lake in Parkstone, Poole, Dorset, England. He was a guitarist, singer, songwriter, and producer, who gained prominence as a founding member of the progressive rock bands King Crimson and Emerson, Lake & Palmer.

1947–Glen Buxton, longtime guitarist with the Alice Cooper band, is born.

1951–With the rollout of the North American Numbering Plan, direct-dial coast-to-coast telephone service begins in the United States.

1951–United Nations Security Council Resolution 96 concerning Jammu and Kashmir is adopted.

1954–President Dwight D. Eisenhower dedicates the USMC War Memorial (Iwo Jima memorial) in Arlington Ridge Park, Arlington County, Virginia.



1958–The Hope Diamond is donated to the Smithsonian Institution by New York diamond merchant, Harry Winston.

1958–Billboard magazine proclaims that Dick Clark's teen dance show, American Bandstand, is "one of the hottest merchandizing and promotional opportunities on TV." They go on to cite how Beechnut Gum's sales have doubled since it began advertising on the show.

1959–Actress, (Laura) MacKenzie Phillips, is born in Alexandria, Virginia. She is best known for her role in the TV sitcom One Day at a Time. She appeared in the films American Graffiti, Go Ask Alice, Rafferty and the Gold Dust Twins, More American Graffiti, Love Child, and The Jacket. She is the daughter of musician, John Phillips. Her half-sisters are Bijou Phillips and Chynna Phillips.

1960–Author, journalist, and screenwriter, Neil Gaiman, is born Neil Richard MacKinnon Gaiman in Portchester, Hampshire, England. He is best known for his comic book series, The Sandman, and his novels Stardust, American Gods, Coraline, and The Graveyard Book, for which he won both the Newbery and Carnegie medals.

1963–Actor, Hugh Bonneville, is born Richard Bonneville Williams in Blackheath, London, England. He is best known for the role of Robert Crawley, Earl of Grantham, in the period drama Downton Abbey. He has appeared in the films Frankenstein, Notting Hill, Mansfield Park, Iris, Stage Beauty, The Monuments Men, and Paddington.

1969–The children's program, Sesame Street, premieres on PBS-TV.

1970–During the Vietnam War, for the first time in five years, an entire week ends with no reports of American combat fatalities in Southeast Asia.



1971–In Cambodia, Khmer Rouge forces an attack on the city of Phnom Penh and its airport, killing 44 people, wounding at least 30 other, and damaging nine aircraft.

1972–Southern Airways Flight 49 from Birmingham, Alabama, is hijacked and, at one point, is threatened with crashing into the nuclear installation at the Oak Ridge National Laboratory. After two days, the plane lands in Havana, Cuba, where the hijackers are jailed by Fidel Castro.

1973–David Essex's hit song, Rock On, is released.

1973–Country comedian, David "Stringbean" Akeman, dies of a gunshot wound during a burglary at his cabin in Ridgetop, Tennessee, at age 57. His wife, Estelle, was also murdered. In 1996, 23 years after the murders, $20,000 in paper money was discovered behind a chimney brick in Stringbean's home. The money had deteriorated to such an extent that it was not usable and had to be turned in to a bank. This was the money the burglars were after the night they killed the couple: it had been rumored that Akeman didn't trust banks and kept a large amount of money at his cabin. The A&E cable television network profiled the case on a 2003 episode of its City Confidential series. Stringbean is best known as one of the regulars on the TV series Hee Haw, and as a member of The Grand Ole Opry.

1975–The 729-foot-long freighter, SS Edmund Fitzgerald, sinks during a storm on Lake Superior, killing all 29 crew on board.

1979–A 106-car Canadian Pacific freight train, carrying explosive and poisonous chemicals from Windsor, Ontario, Canada, derails in Mississauga, Ontario, just west of Toronto, causing a massive explosion and the largest peacetime evacuation in Canadian history.

1982–The newly completed Vietnam Veterans Memorial is opened to visitors in Washington, D.C.

1983–Bill Gates introduces Windows 1.0.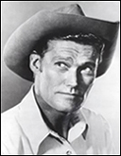 1989–The longtime leader of the People's Republic of Bulgaria, Todor Zhivkov, is removed from office and replaced by Petar Mladenov.

1989–Germans begin to tear down the Berlin Wall.

1989–East German authorities permit citizens to leave the country without visas for the first time in nearly 30 years. Ecstatic East Germans by the thousands gather at the Berlin Wall and start to demolish it. The Berlin Wall was constructed in 1961 following the establishment of Soviet control on East Germany.

1992–Actor, Chuck Connors, dies of lung cancer and pneumonia in Los Angeles, California, at age 71. He is best known for the role of Lucas McCain on the TV Western series The Rifleman. He appeared in the films Pat and Mike, Target Zeeo, Good Morning, Miss Dove, Hot Rod Girl, Hold Back the Night, Designing Woman, Old Yeller, The Big Countey, Geronimo, Flipper, Move Over, Darling, Ride Beyond Vengeance, Support Your Local Gunfighter, The Mad Bomber, Soylent Green, and Nightmare in Badham County.

1994–Singer, Carmen McRae, dies from a stroke in Beverly Hills, California, at age 74. At 19, she won an amateur contest at the Apollo Theater in Harlem. She was noticed by the wife of pianist, Teddy Wilson, who played for Billie Holiday, which led to her success.

1995–In Nigeria, playwright and environmental activist, Ken Saro-Wiwa, along with eight others from the Movement for the Survival of the Ogoni People (Mosop), are hanged by government forces.

1997–WorldCom and MCI Communications announce a $37 billion merger.



1997–Guitarist, Tommy Tedesco, dies of lung cancer at his home in Northridge, California, at age 67. He was a legendary studio musician who performed on records by Phil Spector, The Beach Boys, The Mamas & The Papas, The Everly Brothers, The Association, Barbra Streisand, Jan and Dean, The 5th Dimension, Elvis Presley, Sam Cooke, Ella Fitzgerald, Frank Zappa, Ricky Nelson, Cher, and Nancy and Frank Sinatra.

2001–Author and activist, Ken Kesey, dies from complications of liver surgery in Eugene, Oregon, at age 66. Kesey participated in the original trial testing of LSD in the early 1960s, and was instrumental in the organization of the San Francisco "acid tests." He was one of the original Merry Pranksters, and friend to the band The Grateful Dead and Beat writer, Neal Cassady. He is the author of One Flew Over the Cuckoo's Nest and Sometimes a Great Notion.

2002–A tornado outbreak stretches from Northern Ohio to the Gulf Coast, as one of the largest outbreaks recorded in November. The strongest tornado, an F4, hits Van Wert, Ohio, during the early- to mid-afternoon and destroys a movie theater: the theater is evacuated prior to the hit.

2006–The National Museum of the Marine Corps in Quantico, Virginia, is opened and dedicated by President George W. Bush.



2006–Sri Lankan Tamil politician, Nadarajah Raviraj, is assassinated in Colombo.

2006–Actor, Jack Palance, dies of natural causes in Montecito, California, at age 87. He appeared in the films Halls of Montezuma, Sudden Fear, Shane, The Silver Chalice, The Big Knife, Once a Thief, Monte Walsh, Oklahoma Crude, Without Warning, Bagdad Cafe, Young Guns, Batman, Tango & Cash, and City Slickers.

2007–Ten to forty thousand people march toward the royal palace of Malaysia in Kuala Lumpur, to hand over a memorandum to the King demanding electoral reform.

2007–Actress, Laraine Day, dies of undisclosed causes in Ivins, Utah, at age 87. She appeared in the films Stella Dallas, Foreign Correspondent, Mr. Lucky, The Locket, Tycoon, My Dear Secretary, and The High and the Mighty.

2007–Author, Norman Mailer, dies of acute renal failure in New York, New York, at age 84. He was a novelist, journalist, essayist, playwright, film-maker, and political activist. His novel His best-known work was The Executioner's Song, which was published in 1979, and for which he won one of his two Pulitzer Prizes.

2008–Over five months after landing on Mars, NASA declares the Phoenix mission concluded after communications with the lander are lost.

2009–Ships of the South and North Korean navies skirmish off Daecheong Island in the Yellow Sea.



2010–Film producer, Dino De Laurentiis, dies in Beverly Hills, California, at age 91. His films include La Strada, Ulysses, War and Peace, Battle of the Bulge, Barbarella, Serpico, Death Wish, King Kong, The Shootist, Ragtime, Dune, Crimes of the Heart, and Blue Velvet.

2015–President Barack Obama appears on the cover of Out magazine's new Out100 2015 issue, becoming the first sitting president to be photographed for the cover of an LGBT publication.

2015–Musician, Allen Toussaint, dies of a heart attack while on tour in Madrid, Spain, at age 77. He was a songwriter, composer, record producer, and influential figure in New Orleans R&B music. Many of Toussaint's songs have become familiar through versions by other musicians, including Working in the Coalmine, Ride Your Pony, Fortune Teller, Play Something Sweet (Brickyard Blues), Southern Nights, and Mother-in-Law.

2016–President-elect Donald Trump meets with President Barack Obama for the first time at the White House in Washington, D.C.

2016–The Federal Aviation Administration declares an immediate no-fly zone over Trump Tower, the Midtown Manhattan skyscraper where President-elect Donald Trump works and lives with his family. Police announce that traffic in front of Trump Tower (on Fifth Avenue between 56th and 57th Streets) will be closed while Trump is in office.


PHOTOS TOP TO BOTTOM: Martin Luther; United States Marine Corps logo; Dr. David Livingstone; Richard Burton; Screaming Lord Sutch; MacKenzie Phillips; Rock On by David Essex; Chuck Connors; Ken Kesey; Jack Palance; and Dino De Laurentiis.