1770–James Bruce discovers what he believes to be the source of the Nile River.

1851–Moby-Dick, a novel by Herman Melville, is published in the United States.

1862–During the American Civil War, President Abraham Lincoln approves General Ambrose Burnside's plan to capture the Confederate capital at Richmond, Virginia, leading to the Battle of Fredericksburg.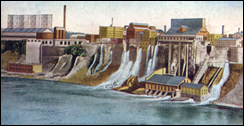 1865–Chef, Prosper Montagné, is born in Carcassonne, Aude, France. He is best known as the author of the Larousse Gastronomique. He apprenticed at the Grand Hôtel of Paris and the Hotel d'Angleterre of Cauterets, then worked at various restaurants in Paris and San Remo, and the Hôtel de Paris of Monte Carlo. In 1900, he returned to Paris and was chef of the Pavillon d'Armenonville, the Pavillon Ledoyen, and finally the Grand Hotel, where he stayed for 10 years. Later, he had his own restaurant, the Montagné, and was a consultant to La Reine Pédauque.

1889–Pioneering female journalist, Nellie Bly (aka Elizabeth Cochrane), begins a successful attempt to travel around the world in less than 80 days. She completes the trip in 72 days.

1896–The power plant at Niagara Falls begins operation.

1896–Mamie Eisenhower, wife of President Dwight D. Eisenhower, is born Mamie Geneva Doud in Boone, Iowa. She was the 36th First Lady of the United States.

1900–Composer, Aaron Copland, is born in New York, New York. Copland had decided to become a composer by the time he left high school, and after a few years of study in New York, he made his way to Paris, France, where he studied for three years with the great teacher of composition, Nadia Boulanger. Although his compositions were prized by influential musicians of the day, he did not achieve popular success until the 1940s, when he wrote several ballets. Appalachian Spring is perhaps the best known of these; it won the Pulitzer Prize in 1944, as well as the New York Music Circle Critics Award.

1908–Albert Einstein presents the quantum theory of light.

1908–U.S. Senator, Joseph (Raymond) McCarthy, is born in Grand Chute, Wisconsin. In 1954, he was censured by the U.S. Senate for his Communist "witch hunts" during committee hearings. In all, about 150 people were jailed during this period, mostly brief sentences. Many more were denied their right to work due to the "Red Scare."

1910–Aviator, Eugene Burton Ely, performs the first takeoff from a ship in Hampton Roads, Virginia. He takes off from a makeshift deck on the USS Birmingham in a Curtiss pusher.



1914–The Ottoman Empire declares war against Britain, France, Russia, Serbia, and Montenegro, during the early months of World War I.

1915–Educator and author, Booker T. Washington, dies of congestive heart failure in Tuskegee, Alabama, at age 59. Between 1890 and 1915, he was the dominant leader in the African-American community of the U.S. Washington was from the last generation of black American leaders born into slavery, and became the leading voice of the former slaves and their descendants. In addition to his contributions in education, Washington wrote 14 books. His autobiography, Up From Slavery, first published in 1901, is still widely read today.

1916–Television producer and screenwriter, Sherwood (Charles) Schwartz, is born Passaic, New Jersey. He is best known for creating the TV sitcoms Gilligan's Island and The Brady Bunch.

1918–Czechoslovakia becomes a republic.

1919–Actress, Veronica Lake, is born Constance Ockelman.

1921–The Communist Party of Spain is founded.

1921–Actor, Brian Keith, is born Robert Alba Keith in Bayonne, New Jersey. He is best known for the role of bachelor-uncle-turned-reluctant-parent, Bill Davis, on the TV sitcom Family Affair. He appeared in the films The Violent Men, 5 Against the House, Nightfall, The Young Philadelphians, The Parent Trap, The Pleasure Seekers, Those Calloways, The Hallelujah Trail, The Rare Breed, Nevada Smith, Way... Way Out, With Six You Get Eggroll, Krakatoa, East of Java, The Wind and the Lion, Hooper, and Young Guns.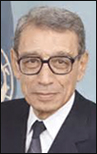 1922–The first British Broadcasting Company (BBC) radio broadcast is aired in Great Britain.

1922–Boutros Boutros-Ghali, politician and diplomat, is born in Cairo, Egypt. He was the sixth Secretary-General of the United Nations.

1927–Classical guitarist, Narciso Yepes, is born in in Lorca, Region of Murcia, Spain.

1935–King Hussein of Jordan is born Hussein bin Talal in Amman, Transjordan. He was one of the longest-serving leaders in international politics, as the King of Jordan for over 46 years. His rule extended through the Cold War and four decades of Arab-Israeli conflict. He recognized Israel in 1994, becoming the second Arab head of state to do so (after Anwar Sadat).

1936–Freddie Garrity, of Freddie and the Dreamers, is born in Crumpsall, Manchester, England. The group had hits with I'm Telling You Now and Do the Freddie.

1938–The Lions Gate Bridge (a National Historic Site of Canada) connecting Vancouver to the North Shore region, opens to traffic.

1940–In England, Coventry is heavily bombed by German Luftwaffe bombers. The Coventry Cathedral is almost completely destroyed.

1941–During World War II, the aircraft carrier, HMS Ark Royal, sinks due to torpedo damage from the German submarine U-81.

1941–In Slonim, German forces engaged in Operation Barbarossa murder 9,000 Jews in a single day.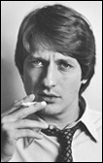 1943–Leonard Bernstein makes his debut with the New York Philharmonic, when he fills in for the ailing, Bruno Walter, prior to a nationally broadcast concert.

1947–Satirist, P.J. O'Rourke, is born Patrick Jake O'Rourke in Toledo, Ohio. He began his career writing for underground newspapers, moving to the National Lampoon in 1972, where he was Editor in Chief from 1978 to 1981. He also wrote for Playboy, Vanity Fair, and Rolling Stone. He is known for his relentless satire of modern manners, morals, and politics in the books The Bachelor's Home Companion: A Practical Guide to Keeping House like a Pig and Parliament of Whores: A Lone Humorist Attempts to Explain the Entire U.S. Government. Many consider O'Rourke to be the leader of the next generation of "gonzo" journalists, following in the footsteps of Hunter S. Thompson. Over time, his views changed, and in 1996, he became the conservative commentator in the point-counterpoint segment of the TV news show 60 Minutes.

1947–Accordionist and bandleader, Buckwheat Zydeco, is born Stanley Dural, Jr. in Lafayette, Louisiana. A gifted, and high energy performer, Dural is one of very few Zydeco musicians to have enjoyed lasting mainstream success. Dural performed at the closing ceremonies of the 1996 Summer Olympics to an audience of three billion. He has performed with numerous famous musicians including Eric Clapton, U2, and The Boston Pops.

1948–Prince Charles, the Prince of Wales, is born Charles Philip Arthur George Windsor Mountbatten. He becomes an heir to the British throne.



1948–Actor, Robert (Winthrop) Ginty, is born in Brooklyn, New York. He appeared in the films Two-Minute Warning, Bound for Glory, Coming Home, The Exterminator, Loverboy, Madhouse, The Bounty Hunter, and Harley Davidson and the Marlboro Man. He was married to actress, Lorna Patterson.

1952–The first British pop charts are published in the New Musical Express. Al Martino's, Here in My Heart, is #1.

1957–The "Apalachin Meeting" in rural Tioga County in upstate New York is raided by law enforcement. Many high level Mafia figures are arrested while trying to flee.

1960–Federal Marshals are sent to New Orleans, Louisiana, to escort four black children into a previously all-white elementary school, while local officials seek a court order to either close the school or bar the black students from being able to attend.

1964–Bluesman, Jimmy Reed, plays in Britain backed by Them, an Irish band including a young Van Morrison.

1965–In the Vietnam War, the Battle of Ia Drang begins as the first major engagement between regular American and North Vietnamese forces.

1965–Allen B. DuMont, inventor of the cathode ray tube for television receivers, dies in Montclair, New Jersey, at age 64. He was an electronics engineer, scientist, and inventor. In 1938, he manufactured and sold the first commercially practical television set to the public. In 1946, DuMont founded the first television network to be licensed, the DuMont Television Network.

1967–The Congress of Colombia, in commemoration of the 150 years of the death of Policarpa Salavarrieta, declares this day as "Day of the Colombian Woman."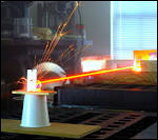 1967–American physicist, Theodore Maiman, is given a patent for his ruby laser systems, the world's first laser.

1968–Protesters agitating against U.S. involvement in the Vietnam conflict, declare a "National Turn in Your Draft Card Day." Thousands of young American men burn their government-issued notices drafting them into the armed forces to fight the Vietnam War.

1969–Apollo 12 is launched for the second manned Moon landing.

1970–The Soviet Union enters ICAO, making Russian the fourth official language of organization.

1970–Southern Airways Flight 932 crashes in the mountains near Huntington, West Virginia, killing 75 people, including members of the Marshall University football team.

1971–Enthronment of Pope Shenouda III takes place as Pope of Alexandria.

1971–Mariner 9 enters orbit around Mars.

1973–Princess Anne marries Captain Mark Phillips at Westminster Abbey in London, England.

1973–The Athens Polytechnic uprising begins. It is a massive demonstration of popular rejection of the Greek military junta of 1967-1974.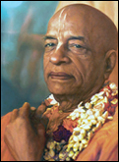 1975–With the signing of the Madrid Accords, Spain abandons Western Sahara.

1977–Hindu guru, A.C. Bhaktivedanta Swami Prabhupada, dies in Vrindavan, India, at age 81. He founded the International Society for Krishna Consciousness (ISKCON), commonly known as the "Hare Krishna Movement." He was a major figure of the Western counterculture, initiating thousands of young Americans. Once ISKCON was more established in the U.S., a small number of devotees from the temple in San Francisco, California, were sent to London, England. After a short time, they came into contact with The Beatles, with George Harrison taking the greatest interest: he spent a significant time speaking with Bhaktivedanta Swami and producing a record with members of the later London Radha Krsna Temple.

1979–President Jimmy Carter issues Executive Order 12170, freezing all Iranian assets in the United States in response to the hostage crisis.

1984–Mayor Cesar Climaco, of Zamboanga City, a prominent critic of the government of Philippine President Ferdinand Marcos, is assassinated.

1982–Lech Walesa, the leader of Poland's outlawed Solidarity movement, is released after 11 months of internment near the Soviet border.

1984–Mayor Cesar Climaco, a prominent critic of the government of Philippine President Ferdinand Marcos, is assassinated in Zamboanga.

1990–After German reunification, the Federal Republic of Germany and Poland sign a treaty confirming the Oder-Neisse line as the border between Germany and Poland.

1990–In Newsweek, The Who's Pete Townshend says he's bisexual. "I know how it feels to be a woman because I am a woman. And I won't be classified as just a man."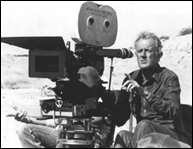 1991–American and British authorities announce indictments against two Libyan intelligence officials in connection with the downing of the Pan Am Flight 103.

1991–Cambodian Prince Norodom Sihanouk returns to Phnom Penh after 13 years of exile.

1991–In Royal Oak, Michigan, a fired U.S. Postal Service employee goes on a shooting rampage, killing four people and wounding five others, before committing suicide.

1991–Film director, Tony Richardson, dies of AIDS-related causes in Los Angeles, California, at age 63. He was active in Britain's Free Cinema movement, sometimes referred to "kitchen sink" films. His films include Look Back in Anger, The Entertainer, Sanctuary, A Taste of Honey, The Loneliness of the Long Distance Runner, Tom Jones, The Loved One, Hamlet, Ned Kelly, Joseph Andrews, The Hotel New Hampshire, and Blue Sky.

1994–The first fare-paying passengers travel through the Channel Tunnel linking England and France.

1995–A budget standoff between Democrats and Republicans in the U.S. Congress forces the federal government to temporarily close national parks and museums, and to run most government offices with skeleton staffs.

2000–The trial of Michael Abram begins. He had attacked George Harrison and his wife, Olivia, in their home in England on December 30, 1999.

2001–Afghan Northern Alliance fighters take over the capital, Kabul.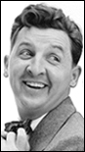 2001–Actress, Charlotte Coleman, dies of an acute asthma attack at her home in Holloway, London, England, at age 33. A memorial was held at the Mill Hill Buddhist Centre in North London later in the month, which was attended by family and close friends. In 2003, The New London Performing Arts Centre established the Charlotte Coleman Scholarship. She appeared in the films Map of the Human Heart, Four Weddings and a Funeral, Different for Girls, If Only..., and Beautiful People.

2002–Actor, Eddie Bracken, dies of complications from an undisclosed surgery in Glen Ridge, New Jersey, at age 87. He appeared in the films Too Many Girls, Sweater Girl, The Miracle at Morgan's Creek, Duffy's Tavern, Summer Stock, National Lampoon's Vacation, and Baby's Day Out.

2003–Astronomers, Michael E. Brown, Chad Trujillo, and David L. Rabinowitz, discover 90377 Sedna, a Trans-Neptunian object.

2003–Actor and dancer, Gene Anthony Ray, dies from a stroke in New York, New York, at age 41. He is best known for the role of Leroy Johnson in the film Fame (and the 1982-1987 TV series of the same name).

2008–The first G-20 Economic Summit opens in Washington, D.C.

2010–Germany's Sebastian Vettel, of Red Bull Racing, wins Formula One's Drivers Championship, becoming the sport's youngest champion at age 22.

2012–Israel launches a major military operation in the Gaza Strip, as hostilities with Hamas escalate.

2013–Super-centenarian, Grace Jones, dies in London, England, at age 113 (and 342 days). She was the last known living British person to have been born in the 1800s.


2014–Television writer and producer, Glen A. Larson, dies of esophageal cancer in Santa Monica, California, at age 77. Among his TV productions are Battlestar Galactica, Quincy, The Fall Guy, Knight Rider, and Magnum, P.I.

2016–Spanish archaeologists in Luxor, Egypt, announce the discovery of an approximately 3,000-year-old mummy in "near perfect" condition.

2016–Augustin Matata Ponyo resigns as Prime Minister of the Democratic Republic of the Congo.

2016–Samsung Electronics agrees to buy the U.S. based Harman International Industries for $8 billion, in the biggest overseas acquisition by a South Korean company.

2016–A 7.8 earthquake strikes north of Christchurch, New Zealand, triggering tsunami warnings and causing widespread damage. At least two people are reported killed.


PHOTOS TOP TO BOTTOM: The power plant at Niagara Falls; Booker T. Washington; Boutros Boutros-Ghali; P.J. O'Rourke; Robert Ginty; the ruby laser; A.C. Bhaktivedanta Swami Prabhupada; Tony Richardson; Eddie Bracken; and Glen A. Larson.